My new book; Scarlet Dawn- Art nude model in Florida, is out now as an ebook and paperback. This is my 19th photobook.
The paperback version is available in many bookstores, the ebook is Amazon only.
Earlier this year I went to Florida, USA to met a photography friend of mine, who I actually not met in person before. Strange how things work these days..
Come across any similar photos online?
If you see some photos that look similar to my photos, but not quite the same then those might very well be made by my friend.
Link to his work: http://jshfotos.com
While I was in Florida I had a chance to work with him and we had a few shoots with some amazing models. The first shoot we had was with Scarlett Dawn and with her I started a new series of books/ebooks that I hope will have many volumes; "Art nude model in Florida".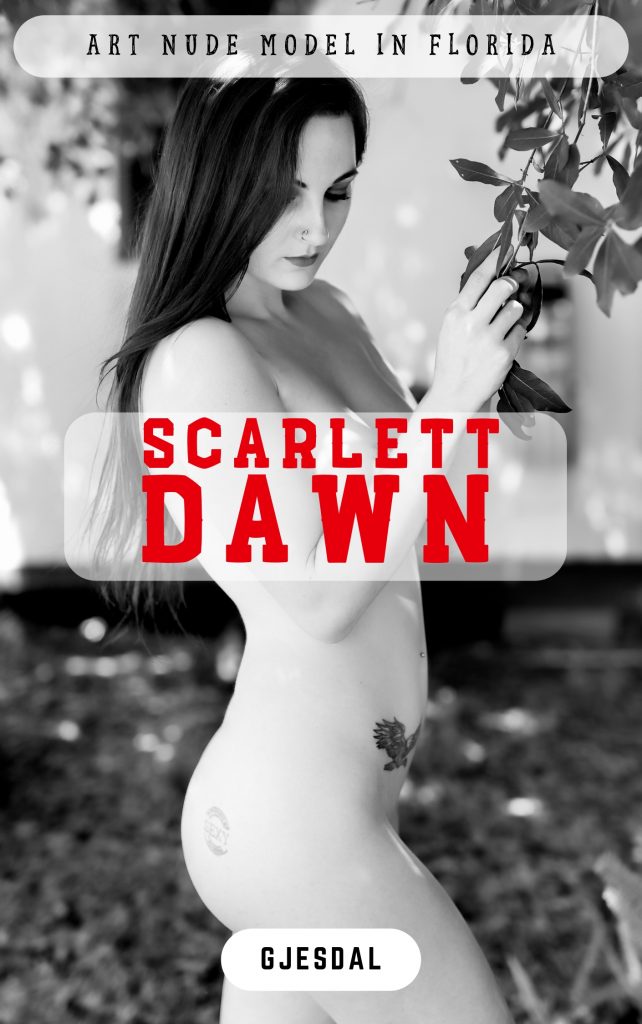 As usual I will have a BTS video out. Not all parts of this shoot were captured though as my camcorder overheated due to the hot weather in Florida. This has never been an issue to me before; as we don`t get that warm where I live too often..
It is available in these languages
If you want to have some insight into how my books are made then do have a look at my BTS video.

If you enjoy the videos already there then I do recommend subscribing and hitting the bell icon to be notified of my future videos.

My next book will probably be one with from the trip I had with Sinba to Italy. For those that don't know who she is here is a link to my previous book of her. http://gjesdal.org/gran-canaria-sinba/
by