Naked Latvia – a hardcover book – now available on Amazon
The development and progress Kenneth Gjesdal, a portrait photographer, has achieved over 3 years (2013 – 2015) working with amazing talented and beautiful models from Latvia.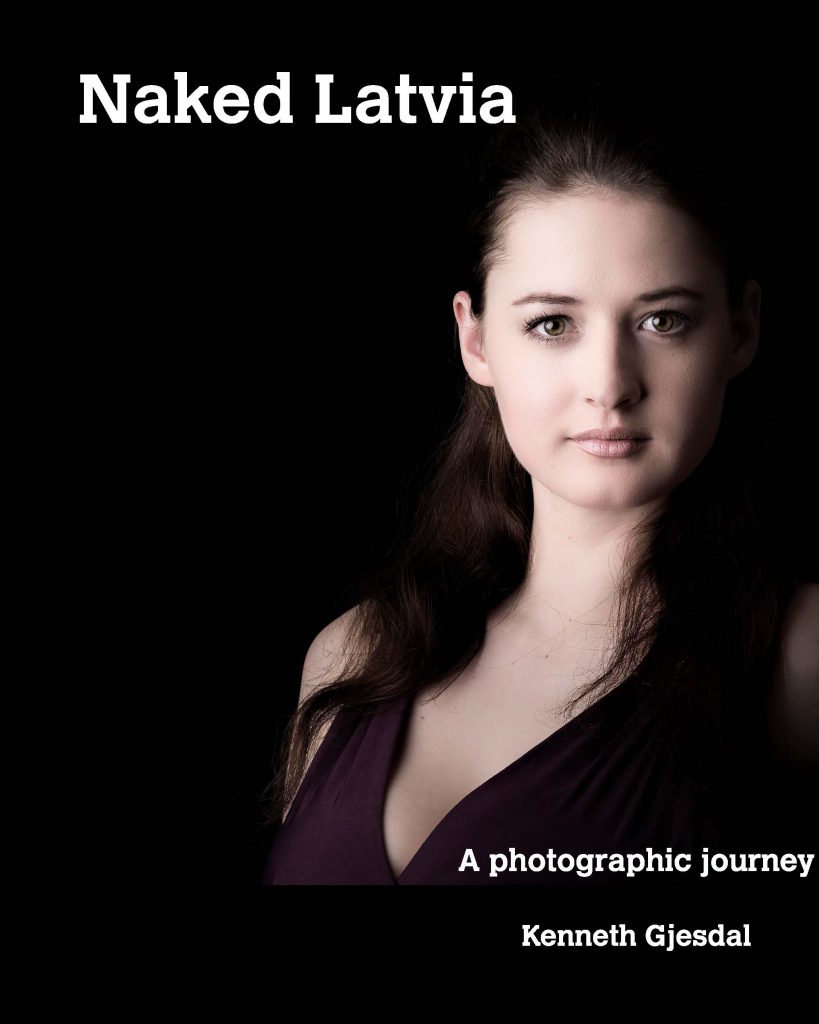 I've been to Latvia twice a year since 2013, and in addition, had one model visiting me twice in 2015. During the first few trips, I attended workshops. Lately, I've been working on my own or with a fellow photographer.
In this book I'd like to show the progress and changes I've made over the last 3 years, doing portrait photography. I photograph and/or edit every day; there might be days when I don't, but these are few. I like to try out new editing techniques so there are a lot of different styles and hopefully: progress.
Wrote about it when I started working on it, and that was also my last post in Norwegian. Working title was Riga I – IV
I would like to thank you for your interest in my work and if you have any comments I would very much like to hear from you.
Reviews on Amazon and Goodreads are highly appreciated, my facebook page or in an e-mail: kenneth@gjesdal.org
If you'd like to suggest some form of co-operation, please drop me a line.
With love
Kenneth Gjesdal
by