I'm leaving 500px, or at least, really slowing down my activity there.
The place I started posting photos was on Flickr, a few years later I also joined 500px, but I can't say I ever really thought 500px was a place I liked. I know a lot of people prefer it over Flickr, but I never did.
Why do I want to reduce and perhaps even leave 500px?
It's rarely just one thing, but most important is that I really don't know if 500px actually is paying off. With Flickr I know for certain that it generates traffic and income from my work. I know for sure that my work there leads to sales and reads on Amazon.
I have seen absolutely no indication of any traffic from 500px have lead to anything. I have had quite a lot of my photos there pirated around to other sites without me getting anything of value in any form whatsoever.
At the time of writing I have 22 million views on Flickr. I have often half joked with photography friends that if I had only a tiny pay for each of those views I'd be very happy.
Now it seems I'm not the only one that have had such an idea. I recently came across a site called Clickasnap. And they are doing just what I was joking about my views on those other sites, to get a small cut of what they make from advertisement. This site is free to join for all and they have also paid memberships for those that want extra features.
This idea just sparked something in me so powerful that I after uploading 2 photos, bought stocks in the company. So this is just me being open about my commitment to Clickasnap.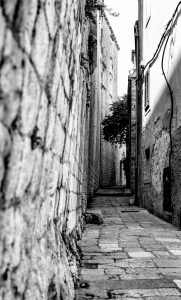 Is everything perfect with Clickasnap?
Naturally it isn't as it's just over a year old, but so far there is just one thing I don't like about it: Nude photos.
And the problem is; it's not allowed.
I really dislike that out of principle, but also because that is kind of what I do…., but not the only thing.
My books and ebooks on Amazon will continue to be my main focus for my private projects, there I will continue to publish and I can live with reducing the amount of photos from those that I post, so I'll have to keep my nudes within my books and that might just as well make financially sense 🙂
by