As you might know, I have for the last couple of years focused on publishing my work in books and ebooks on Amazon.
Lately, I've been giving a lot of thoughts to what to do with my other photos, not the landscape and such as those I already posted on Clickasnap and/or on stock photography sites.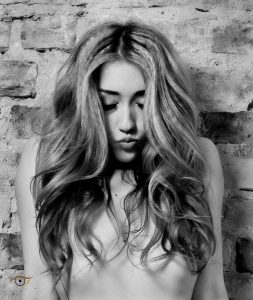 What to do with the rest of my nude photos?
The nude photos that I haven't used from a shoot fall into 3 categories
Bad quality
Near identical
Too hot for Amazon
Bad quality
Not all photos are good, might have missed focus, props might get in the way, wind can blow hair and clothes where they shouldn't be, the model might, rarely, pose "wrong", etc.
These will remain on the hard drive, no matter what.
Near identical
I overshoot, there I said it!
The only problem with shooting 10 photos where one actually could have managed with just 1 is that it takes a little longer to pick out which photo to use afterward, but I've come to the conclusion that I really don't mind this. Some models and clients tend to move a bit when they pose, and I find that even the smallest amount of movement can greatly change an image.
On a rare occasion I might return to an old set of photos and pick out one of those near identical and edit those and post them online, but so far, this hasn't happened too often.
Too hot for Amazon
Amazon does not allow pornography on their site, but erotic is fine. My aim on Amazon is to provide photos in Art Nude to Erotic Art, but a couple of times Amazon has held a different view than I have of what is pornography, so a couple of my books have been blocked by them and I have had to guess, as they will not tell me exactly which image(s) that overstepped their limit, and after I have removed some images those books have been published. Just so it is clear, it's their platform and their rules, I have no problem with that.
Those images that I have removed and the photos I just knew were too hot for Amazon have currently no home. So I question myself now… what to do with the rest of the photos?
Right now, I'm really not sure.
The only thing I do know is that I will not just post those freely. This might sound strange, but few airlines and other companies accept likes as payments for their services…
If anyone has a great idea, please let me know in comments or send me an email: kenneth@gjesdal.org
Do bear in mind that so far there aren't a lot of these photos.
by